1)Sebastian from Harajuku's 6%DOKIDOKI writes in English about visiting the tsunami-hit areas of Japan.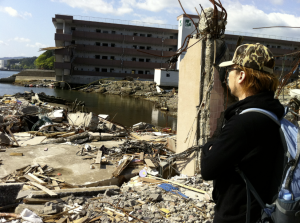 MIGHTY HARAJUKU special column
"Visiting the victimized areas"
Please check it...!
#1 "I'm going to the victimized areas."
http://sebastianz.jugem.jp/?eid=566
#2 The reality I saw at first-hand
http://sebastianz.jugem.jp/?eid=567
#3 The Volunteer center
http://sebastianz.jugem.jp/?eid=568
2)MIGHTY HARAJUKU PROJECT has become a project officially recognized as the Harajuku Jingumae distric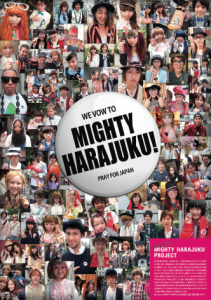 It was very worthwhile for me to speak to people on a personal level after the disaster.
Although I got the support of people from 28 different countries, it took an a lot of time for me to organize everything in Japan.
When I think about it, I took part in district meetings and got support there, and then did a speech in front of the head of ward of Shibuya and head of the local police force.
I continued empathize the durability of this project while doing more meetings. I took steady steps with my effort.
People may wonder why I am so passionate about this project.
It's simply because I don't want to lose the Harajuku that people admire to a disaster like this!
This is simply what we have now, but I succeeded in taking this project to another level.
I am going to take one step away from the project, but I pray that it becomes bigger and puts enthusiasm into Harajuku.
From here, we will be able to observe events started by the younger generation, such as flea markets and fashion work.
When that happens, I want everyone to come to Harajuku!
I will update any information here.
Please keep supporting us!
We vow to Mighty Harajuku!